Hello, I'm Katy King, an independent specialised Speech and Language Therapist working in Reigate and the surrounding areas.
I have 17 years experience working in schools and homes with a range of Speech and Language Therapy needs and a specialism in ASD and learning difficulties. I have significant experience working with both mainstream children and those with SEN.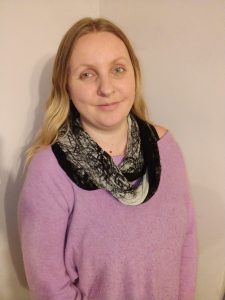 I am also skilled in the following approaches:
PECS
Makaton
Talk Tools Oral Motor Therapy
TEACCH
Shape Coding
SCERTS
Elklan
I can offer Speech and Language Therapy to children aged up to 19, supporting a wide range of communication and interaction needs in the home or educational setting.
I live in Reigate and provide therapy in my home based clinic. I can offer sessions at a length of time that suits the child, typical sessions last between 30-60 minutes.
I can offer one off assessments, blocks of speech therapy, ongoing speech therapy, reports for EHCP's, liasion with educational settings and other professionals. I can also offer Clinical Supervision to Speech and Language Therapists in person or via Skype along with Elklan trianing to educational settings and parents/carers
I am registered with HCPC, ASLTIP and RCSLT.